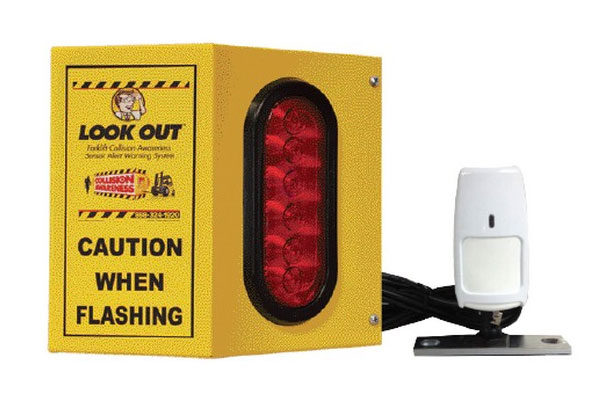 Overhead Door Basic Single
Overhead Door Basic Single
Items Sold: 0
Specs
| | |
| --- | --- |
| Weight | lbs |
| Product Type | Overhead Door Basic Single |
Product Description
Overhead Door Basic Single is designed to help create awareness of activity through blind overhead doorways!!
Alerts forklift drivers and pedestrians of dangerous encounters with forklifts rushing through strip doors, high speed doors and pass through openings.
Mount the box on side you want to alert in, placing the sensor in the area you want to detect in.
24 Volt plug-in wall transformer for a 110 Vac receptacle.
Optional hard wired universal transformer available.  Converts anywhere from 110v to 277v.
Additional remote sensors are available for unique applications.
Amber lights available upon request.

Ships UPS!!!
Specifications:
Boxes: 1
Lights: 1
Sensors: 1
Cord Length: 15 feet
Audible: Optional
Stock Item: Yes